Back from my approx 1-week break in Taipei :)
While this is the 2nd time I've been to Taipei, besides revisiting some tourist spots, I've also ventured out a lil and went on a railway trip. We're still in Taipei, mind you. Taipei is really huge...
Here are some destinations which we've covered in the trip and also some tips to share, which we've learnt the 'hard' way :P:
EasyCard 悠遊卡
It functions like our EzyLink card. You can use it to pay for bus rides, MRT rides, ferry rides.
平溪 Pingshi
This is probably the highlight of this trip. We spent about half day on the
平溪 railway line
.
The stations on 平溪 line are 瑞芳, 猴硐, 三貂嶺, 大華, 十分, 望古, 嶺腳, 平溪, 菁桐.
Here's how to get there:
Board a MRT train to Taipei Main Station.
At Taipei Main Station, board a railway train to Rueifang 瑞芳 Railway Station.
Purchase a ticket from the train platform and transfer to trains on Pingsi branch line. There is a NT$54 one-day pass available for sale at Rueifang Railway Station for unlimited rides on the Pingsi branch line.
Some stations worth visiting are 瑞芳, 十分 and 菁桐.
瑞芳
- Old streets (lots of photo opportunities)
TIP


There is quite a distance from the 十分 train station to the Visitor Information Centre. Thus if you need brochures or train timetables, you can get them at 瑞芳 train station instead. There are also volunteers (usually old aunties and uncles) distributing them at the station and in the train.
十分
There are a few destinations to cover in 十分. More nature spots -
四廣潭吊橋
眼鏡洞瀑布
觀瀑吊橋
十分瀑布 - Also known as "Little Niagara Falls", but too bad, it was not open yet when we visited.
TIP




There's a shortcut from 十分 train station to 十分瀑布, if you do not want to follow the above route to cover all 4 spots. Follow the main road from the train station, which will lead you to the Visitor Information Centre and then a carpark. From the carpark, take a mud path down to the railway track. Cross the track, and that's the waterfall entrance. However, beware that the trail from the station is muddy, and is rather slippery and steep.
Most shops open rather late. Better to visit in the afternoon or later, if it's a weekday.
菁桐
Sky lanterns! Each costs NT$100. Pick a colour, and write your wishes on them, next the shopkeeper will help you to light it.
Preparing the sky lantern for the flight.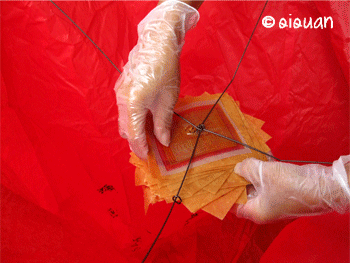 Watch it fly~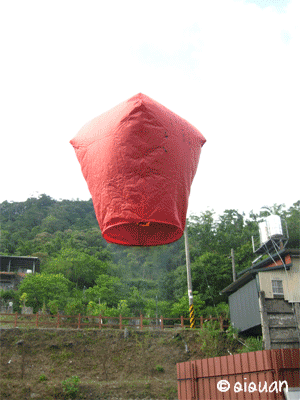 TIP
The street in 菁桐 is rather short, and most shops open rather late, like 十分. Better to visit in the afternoon or later, if it's a weekday.
五份浦 & 饶河夜市
五份浦 is a famous wholesale market for clothes, mostly women's fashion.
Besides the usual way of alighting at
後山碑 MRT station
, and taking exit 1, you can also travel via railway train. It is one railway station away from Taipei Main Station. Take the TRA line, and alight at 松山 station. 饶河夜市 is nearer to 松山 station.
TIP


Try not to visit 五份浦 during 农历七月十五, as the stall owners are making preparations for 中元节. There will be burning of incense and incense paper. Wear a mask and sunglasses if need arises.
暖暖
If you would like to visit the train station spotted in the MTV "暖暖", pls take the train which goes to 八堵 (Badu). The station is between Badu and Taipei stations.
八里
Take a ferry from 淡水 or 渔人码头 (subject to weather changes) to visit
八里
. You can pay the ferry fare using EasyCard. Most rent a bike to cycle round the island. It is rather similar to our East Coast Park, just that it's much much bigger.
TIP
It can be really hot in 八里. Get ready your hat and sunblock.
Miramar Ferris Wheel
To get to Miramar Ferris Wheel, you can take the free shuttle service from 剑潭 MRT station..
Buy the tickets from level 5 of the shopping centre.
There is a choice of 2 types of cars - normal and transparent (even the floor is transparent). But there are only 2 cars in the entire wheel which is transparent, thus you will have to wait about 30-40min for it.
介云軒
Address: 台北民生東路5段69巷5號
Would like to try other cuisine after trying the various Taiwanese eateries in Taipei? Try this Shanghai cafe. The owner of the cafe is also an antique collector, thus the furnishings in the cafe are very unique as well.
We braved the rains and took a cab to 介云軒 for dinner.
But it was totally worth it, as we simply loved the food.
Especially this dish: stir-fried pork with ginger slices
TIP
There's no menu, so ask the waiter for the specials that day.
Catch more action via my facebook photo albums -
台北走透透
&
台北吃透透
. Do let me know if you have other travel tips to share too! :)